Our Local group had a very successful Crankup at my place today.
34 engines turned up From as far away as Invercargill and Christchurch. Lunch was provided at a small cost and was enjoyed by all.
A good selection of engines included two imported oilfield engines a Reid and a Bessemer half breed gas hot tube engines, A big Campbell girder hot tube, Blackstones, Andersons , A line up of Listers. a Gardner, two Tangye V types, Ruston hornsby PT. Mogul, Witte, Associated, Greenslade, A lovely NZ made Eureka and others.
[IMG]
[/IMG]
[IMG]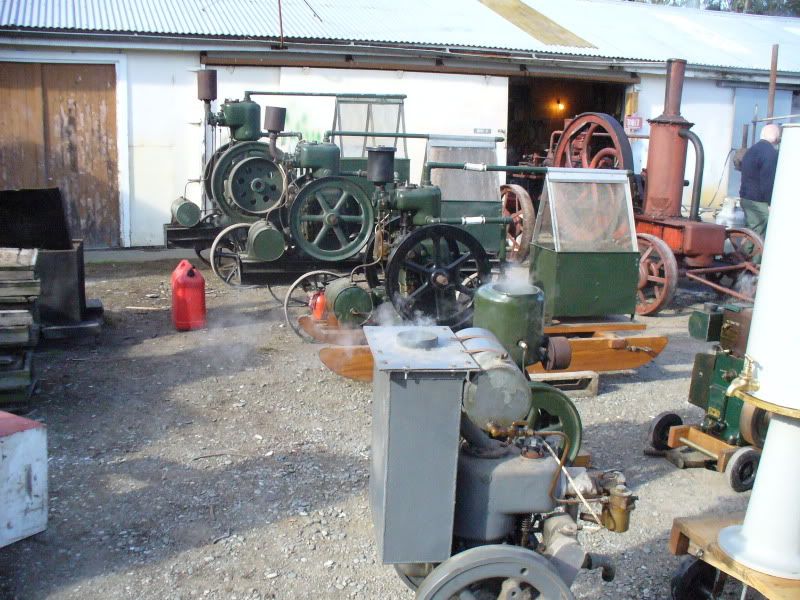 [/IMG]
[IMG]
[/IMG][IMG]
[/IMG]