Since its air cooled, runs on gas, and is relatively small, I decided I'd post my most recent project here.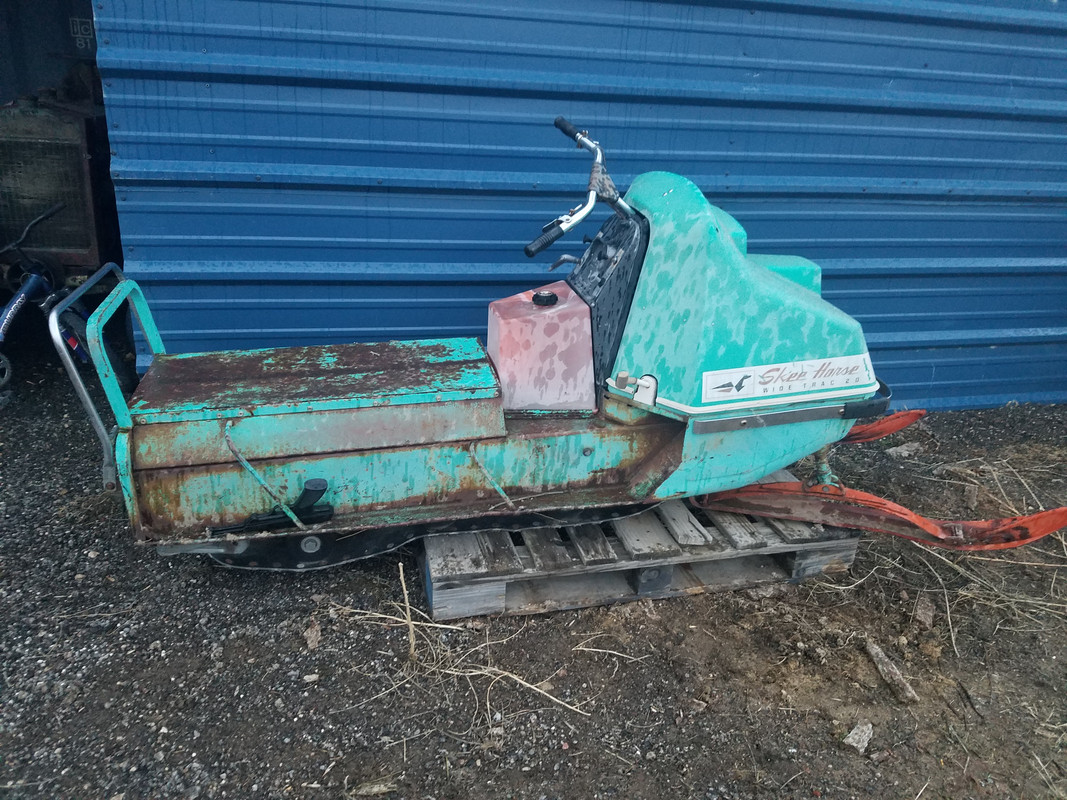 I picked this up just over a week ago, and while it's not the 59-63 Polaris Voyager or Mountaineer I so desire, with a couple of jumper wires and a few squirts of premix, it started on the first pull!
Hook up the portable fuel source and the track went around...
Fortunately my wife was willing to be the test pilot for the Skee-Horse, once I knew the track went around. I cleaned the carb (found a unique homemade float bowl screw and a helacoil inserted into the carb so it all works)... I then made a throttle cable up so that it could be driven (sort of). It has neutral, forward, AND reverse... Wired in the ignition in a more permanent fashion, including making up some plug wires.
This of course started the minions praying for snow, lots of snow... so far this year, we've had very little snow down here in the valley.