Here's more pictures of the interstage valve. Descovered that I was only missing the disc it that valve and the retainer or valve guide was still in place. Took just a light tape from the back side with a screw driver to remove it.
Heres one of the valve plate cleaned up to show the damage left from the valve disc.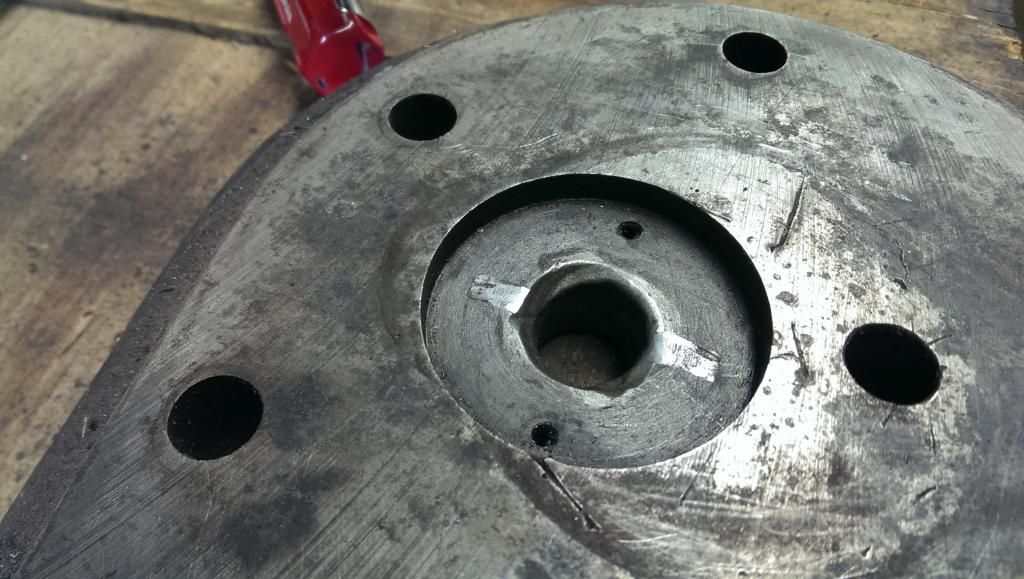 And heres a closeup of the valve guide. You can see how the disc had been bouncing around and wearing into the sides.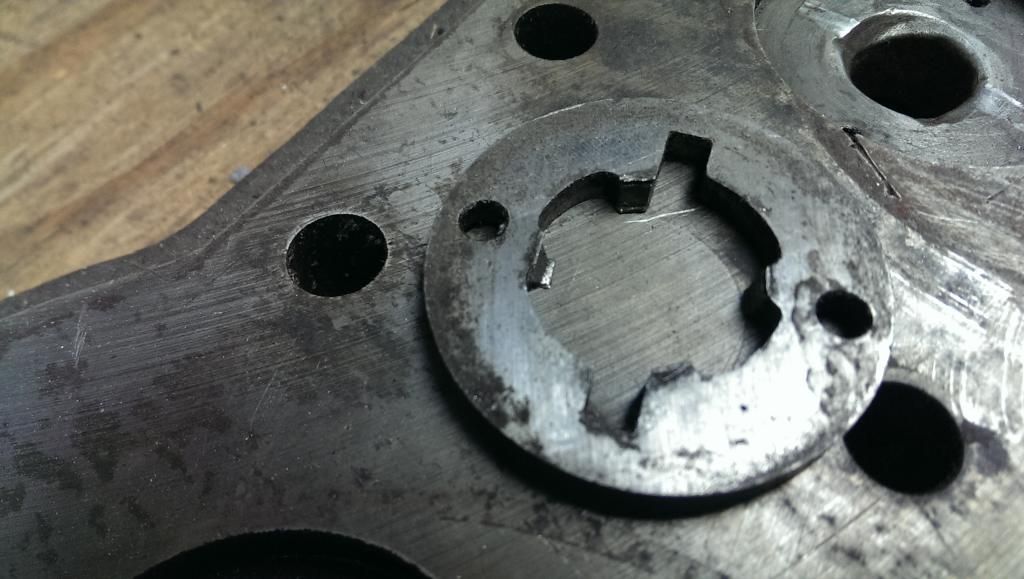 ---------- Post added at 06:00 PM ---------- Previous post was at 05:53 PM ----------
Heres the parts break down for the a414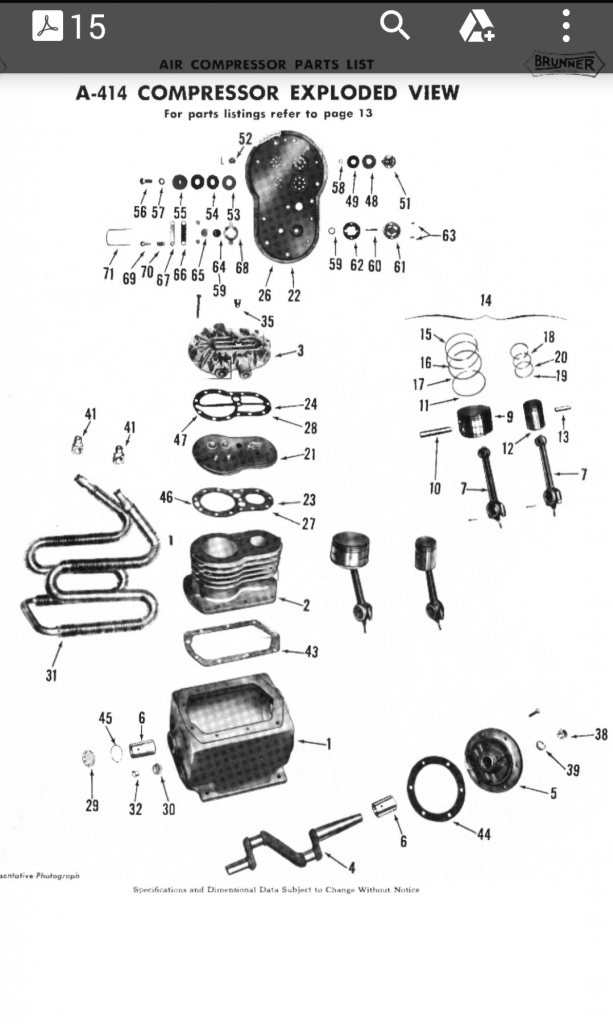 And the parts list