I bought this 1974 Wheel Horse C-100 back in July with plans to flip it... it included a 36" snow blade, 36" deck, cast iron wheel weights and some nice ag lug tires. I thought that I had it sold.... then the sale fell through (guy was all talk and then disappeared, I just despise people like that, be honest and tell me you changed your mind!!!).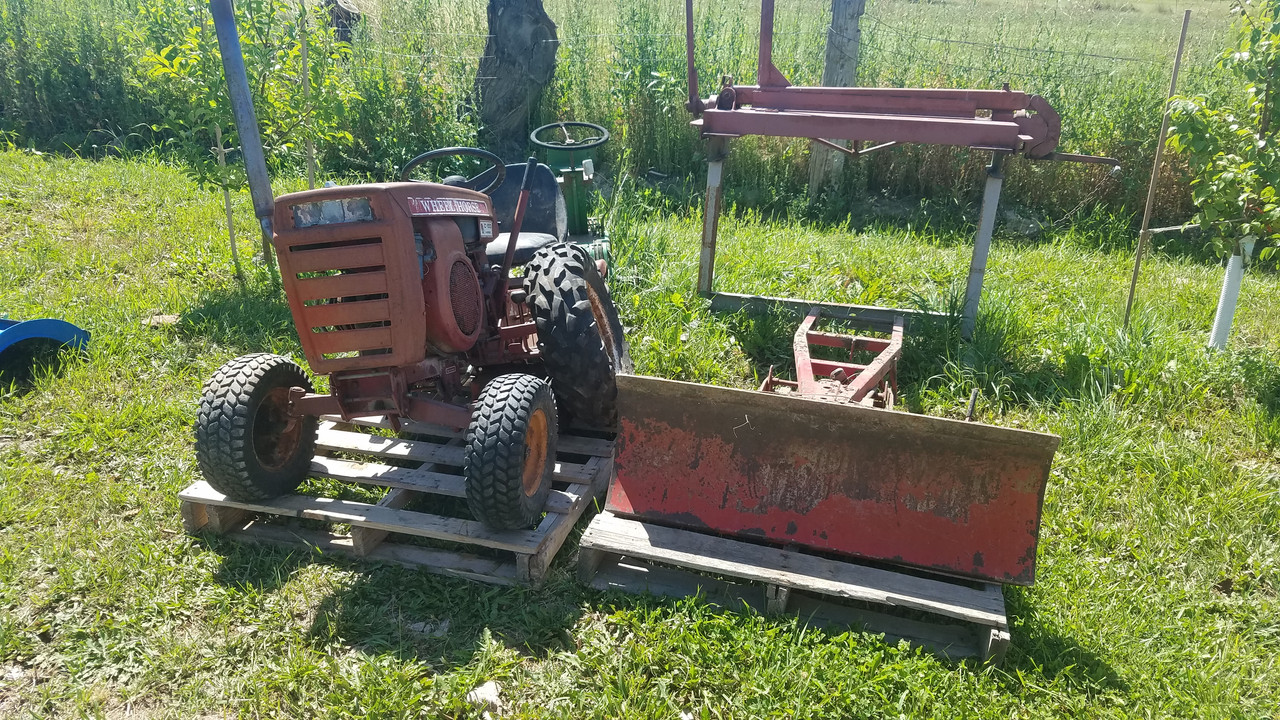 So, with nothing to do Saturday afternoon, I split the transmission as it was not wanting to shift, was an easy fix. Put the detent spring and balls back in place, put the gears back on in the correct order, and fix a bearing. Primed the carb, cleaned the points, and it fired right off. We added fuel, it runs perfectly, we tried the transmission and all the gears worked.
So... thought maybe once it was driving I'd sell it quicker, but my third minion laid claim to it once he saw it was a runner!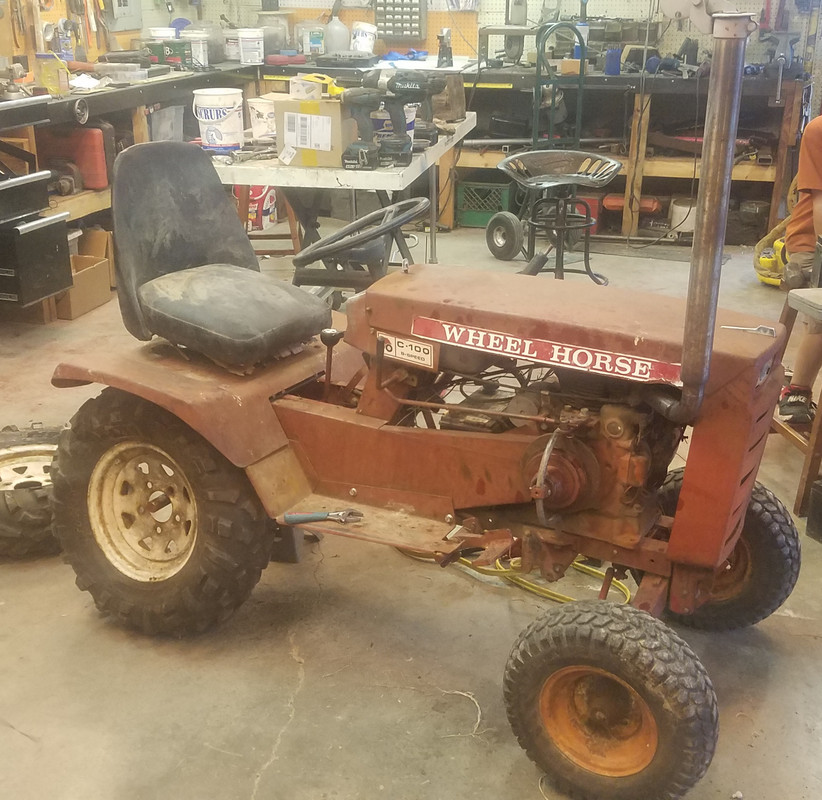 I needed to find some rear axle hubs and brake parts to have it driving. Those parts arrived today. We installed the hubs, mounted up the tires it came with, and installed a set of cement wheel weights I had (the cast iron ones that came with it are stashed away for use on my WH 520-H)
One pretty happy minion! We found that it was not charging the battery, but at least it was driving! I had hoped to save those ag lug tires for my 520H and mount some ATV tires on this tractor... no dice, wouldn't fit, but he was quick to point out those ag tires would!
The minions and I headed back out to the shop after dinner this evening to work on the tractor a little more. We appear to have resolved the charging issue (loose wire) and after some discussion, decided to go ahead and build a set of snow plow mounts in place of buying a set. Used the ones on my Wheel Horse 520H as a visual pattern and we made a set up. Didn't take much time at all.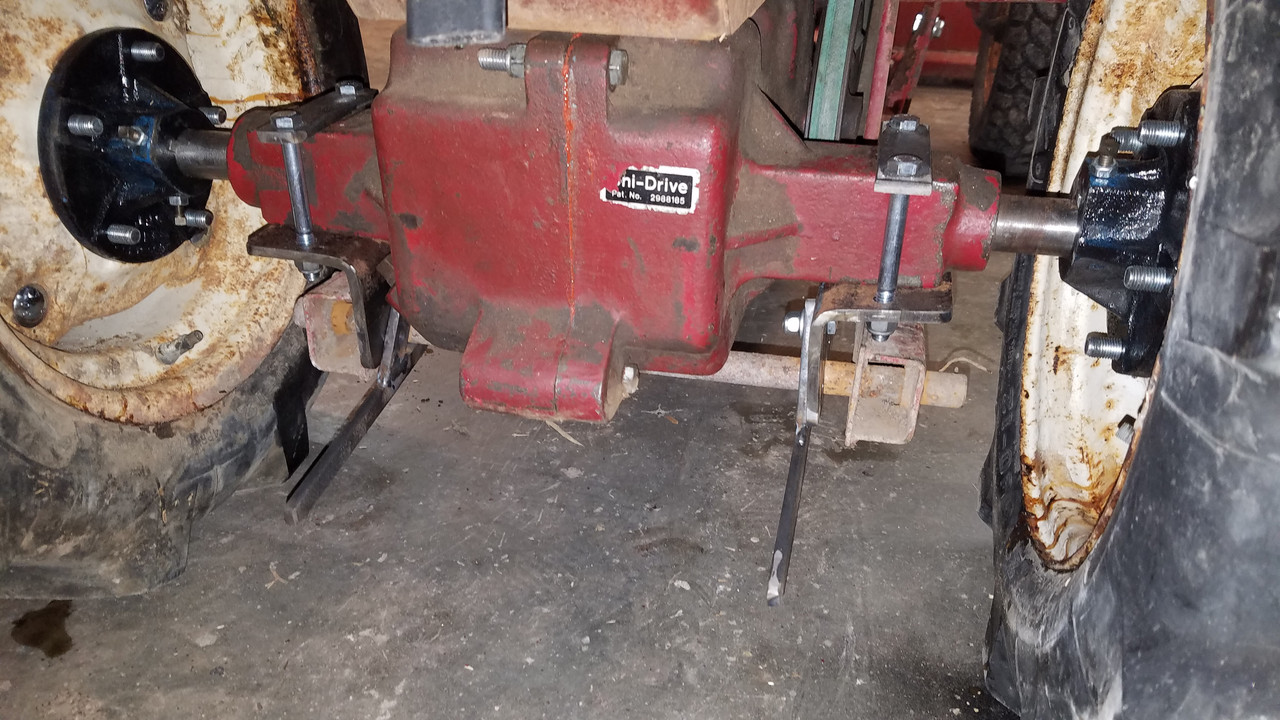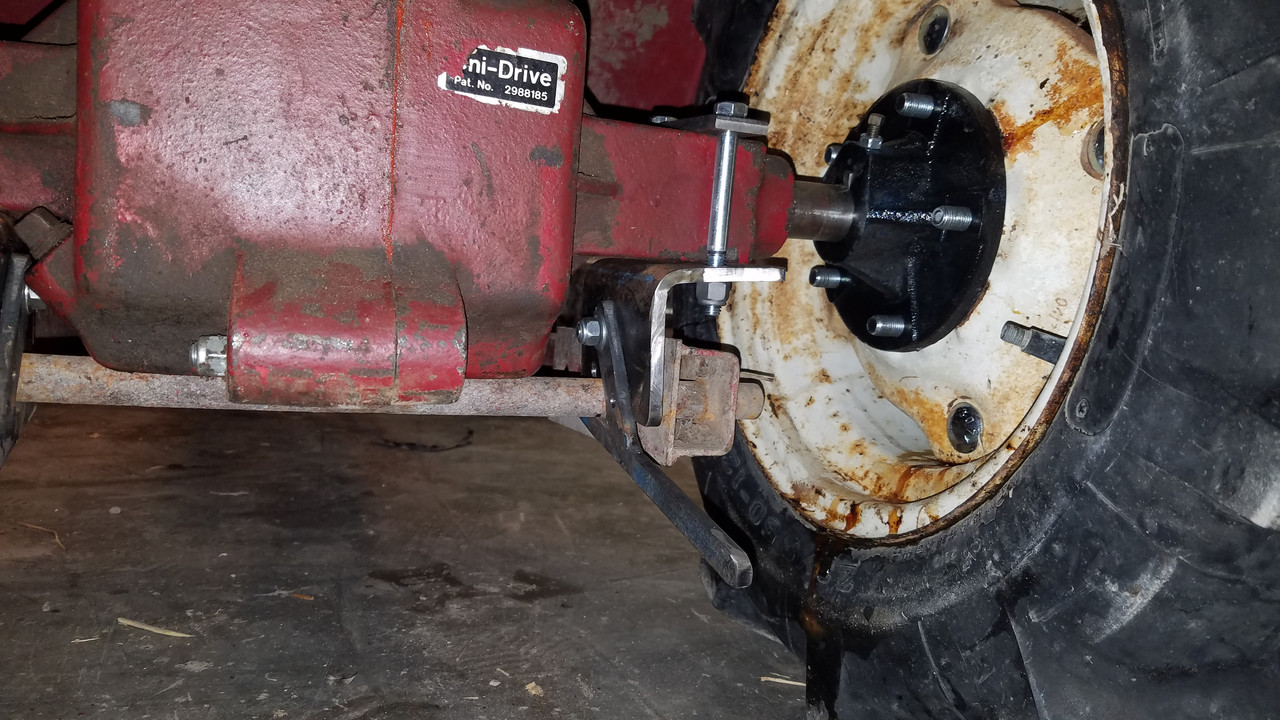 Even though I have a 84" snow plow with power left and right on the skidsteer, I suspect there might be arguing amongst all the minion tractor owners around here who will be plowing snow with their tractor...should be interesting!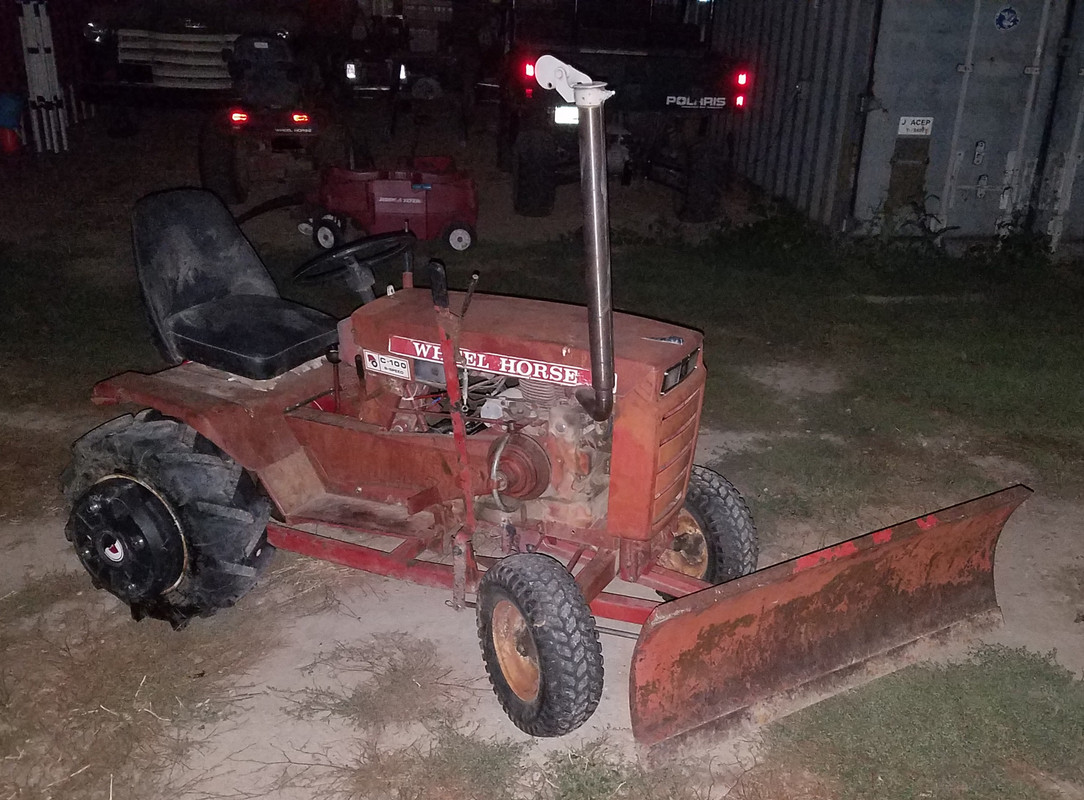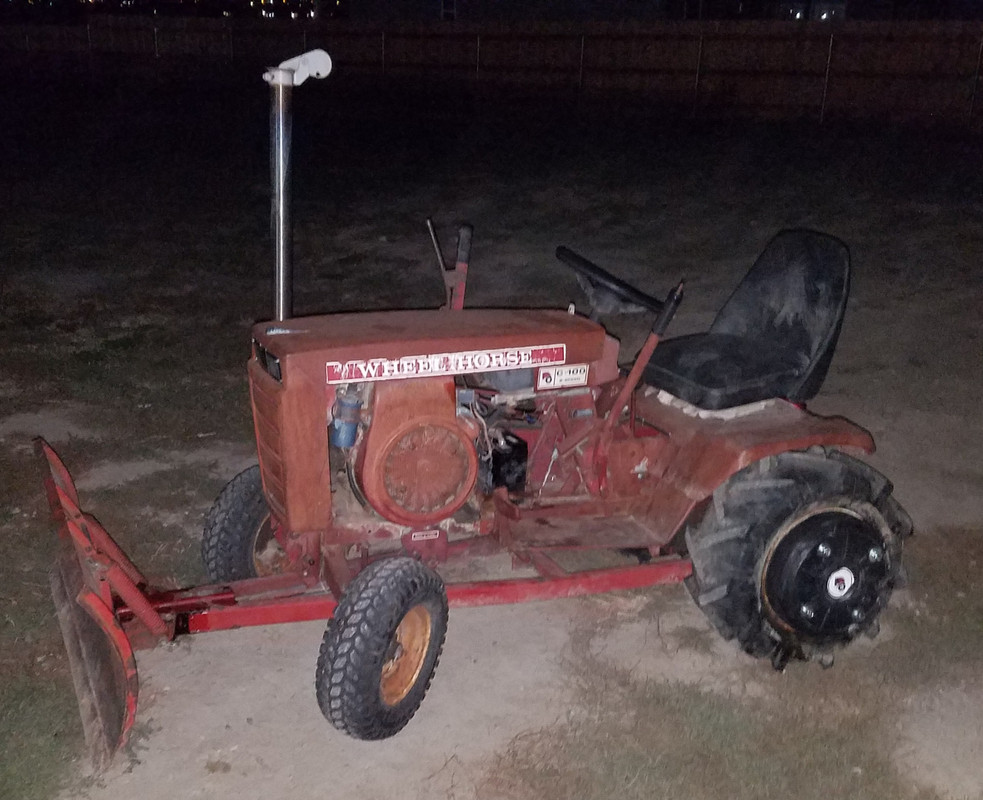 I have plans for the stack as it is straight through and quite loud (he REALLY wants to keep it). We have a couple more cosmetic parts in route, but hope to have it wrapped up by the weekend. Been fun letting him do some of the work. That's been the single best part about them having their own tractors, letting them do some of the maintenance (like the oil change he'll get to do after school tomorrow.) Stay tuned!