Hello,
YES WE ARE INTERESTED!
And don't think for a second that being a "girl" would preclude you from being allowed to ask questions or speak your mind here on this forum! We have some very nice, knowledgeable women, who are collectors of old iron, here on this forum!
I looked in my reference books and I have a book by Alan C. King called
Monograph #5 Hay Presses & Balers 1901-1948. There are 2 pages in this book showing various plates of advertising for Robinson hay presses. If, after looking at this info, your father decides to "liquidate" this hay press, I hope he sees fit to pass it onto a collector so it can be put back to good use educating the "modern" generation about farming in the "good old days".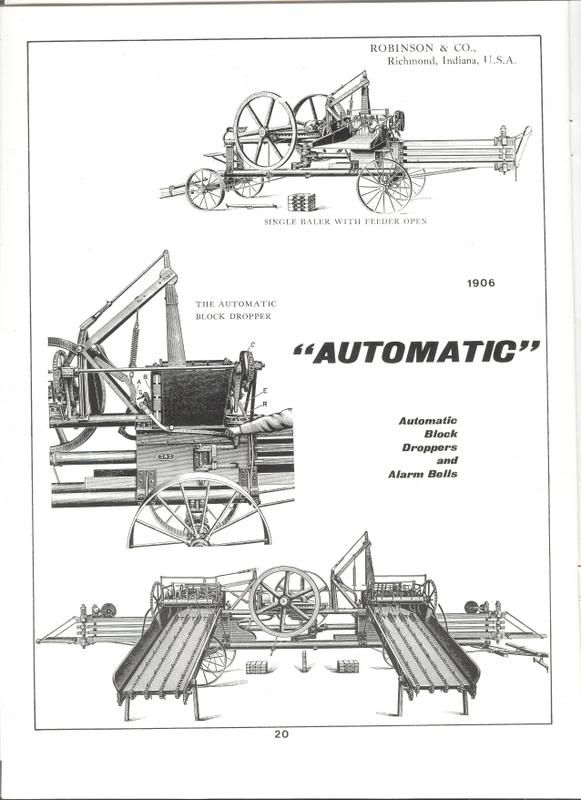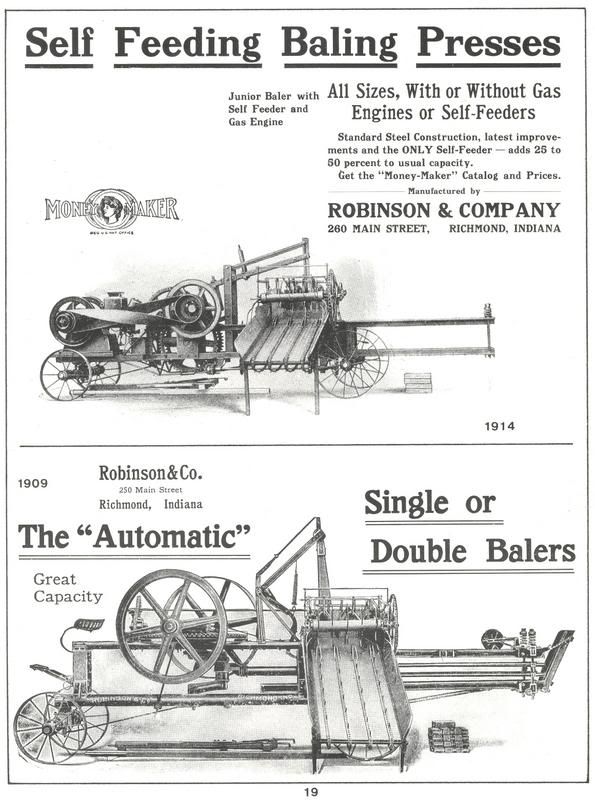 Notice, that Mr. King placed dates of publishing next to each plate.
Thank you!
Richard